UP ALL NIGHT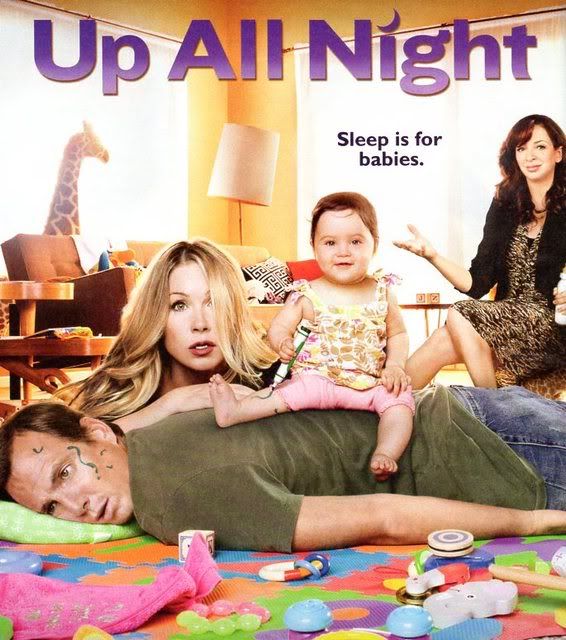 When and Where:
NBC; Wednesdays 8/7c; Sneak Preview Sep. 14 10/9c; Proper debut Sep. 21
Who:
Executive Producer is Lorne Michaels (Saturday Night Live); Stars Christina Applegate, Will Arnett and Maya Rudolph
What:
Applegate and Arnett play new parents attempting to balance their professional and personal lifestyles against the challenges of raising a child.
Why:
Truth be told, this is actually one show I really think I'm looking forward to.
While other networks have comedies equally as solid, I must say that NBC truthfully leads the pack amongst this genre. As I've said before, Thursday nights contain true-blood, top dog comedies such as
Parks & Recreation
and
The Office
, along with TV's single most creative, innovative and bold show,
Community
. Other comedies on the network may have bombed over the past season (Oh hai,
The Paul Reiser Show
), but it doesn't tarnish the true alphas a single notch.
This fall, NBC will launch a second night of comedy on Wednesdays up against ABC's family comedies. This show, starring Will "
Gob Bluth
" Arnett and Christina "
Kelly Bundy
" Applegate, will lead first and it easily looks like the strongest of the three sitcoms they're launching in the Fall. From just a bit of the trailer below, it promises to be incredibly relatable for newfound parents and their naturally occuring challenges whilst still maintaining a quick wit and a stream of funny material. So far, it easily passes the
30 Rock
test of comedy standards for NBC.
Add in supporting cast members such as Nick Cannon and Maya Rudolph, the latter who seems to be at her funniest since her SNL peak. The whole cast actually knows how to keep the humor up and generates a very funny state for the show to be in. From the looks of it, this could yet just be the funniest new show of the season.
It's also frankly the only appealing new comedy NBC seems to offer this season. That's not here, but it might be there.
Lynx:
Official NBC Page
Facebook Page
Trailer: