TERRA NOVA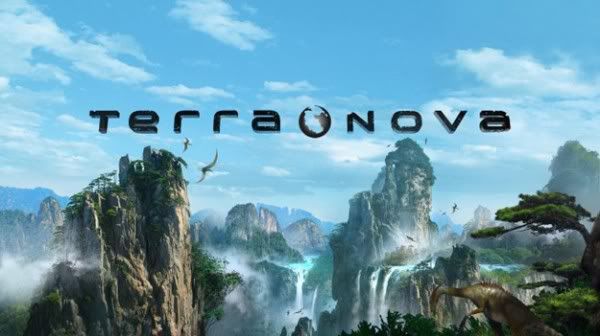 When and Where:
FOX; Mondays 8/7c; Debuts Sep. 26 (Two-Hour Premiere)
Who:
DreamWorks Television, with Steven Spielberg as Executive Producer
What:
In the distant future of 2149, a select few are sent back to prehistoric times to start their lives anew living in a wilderness colony. They all attempt to survive against wild beasts, including dinosaurs.
Why:
So according to this show, we still have about 150 years left before our planet becomes uninhabitable, and that's with the influx of people trying to help it.
So, its basically not my problem.
On a more serious note, this is one of the Fall's most hotly anticipated new shows. The FOX network is successful enough to make a huge gamble with a series this high-profile, sporting special effects and a visual flavor more akin to a major blockbuster feature film. In fact, they had intended to launch it back in May with a sneak preview airing of the pilot, akin to how
Glee
premiered in 2009. That plan was scrapped, however because the special effects on the premiere couldn't be finished on time. In fact, the whole order of 13 episodes for the first season was made long before the upfronts.
Terra Nova
is only the second science fiction series launched by DreamWorks TV this year. The first was TNT's
Falling Skies
. about a band of human rebels up against invading aliens, set in a post-apocalyptic setting akin to the cult CBS drama
Jericho
. Now, this premise comes out at a time when it comes off fresh and new. The current TV audience knows nothing about the similar Mid-90's drama
Earth 2,
which only lasted for one season. I've also been informed on other attempts to try this premise out in the past, none of which saw much in the way of success.
But, will it work this time? Will it blend? With Spielberg backing it, the odds lean in it's favor.
Lynx:
Official Fox Network Page
Facebook Page
Trailer: