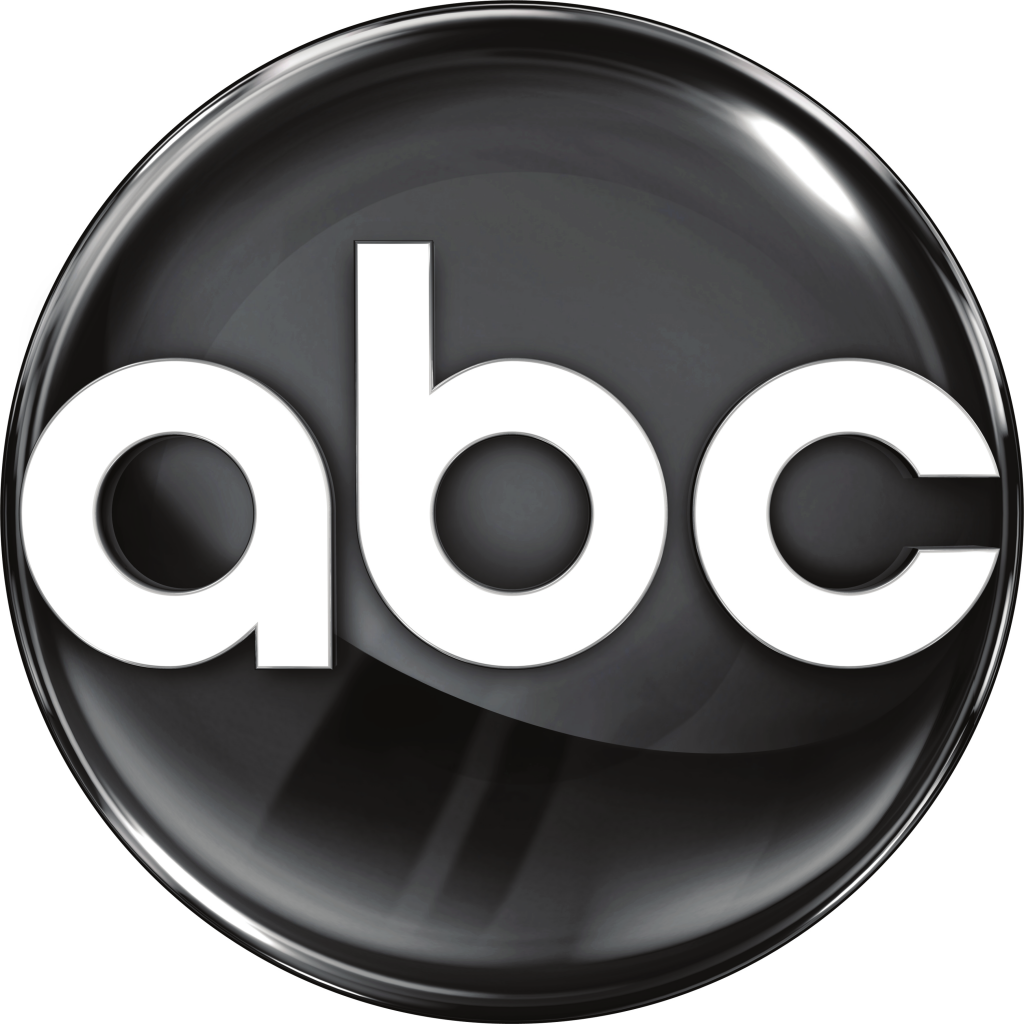 Even though they are in nowhere near as deep a ditch as NBC, there a similar air of renewal and fresh starts prevalent at ABC during their upfronts. Akin to NBC's practice of scrapping many a failed show and putting on new ones, ABC is ready to press forward after cutting
Happy Endings
and
Body of Proof
(although both are still in contention on cable), with many pilots they've picked up and scheduled for the fall. But what's even more telling is just how much Disney is embracing technology. In fact, ABC is going all-out in regards to internet viewing practices, beginning with the announcement of an app to stream ABC live, a first for a broadcast network and an expansion of similar apps developed for the Disney cable networks. At the upfronts, executives touted the intention to start
counting internet viewers in the ratings
.
Watch some of the trailers for ABC fall shows, and you may notice some subtle differences. Now I already spoke in the past of how much I admired the editing and presentation style of ABC promos, but you may notice a different font on the text reading "Coming this Fall" at the end of each. And afterwards, the simple and minimalist but eyecatching ABC logo itself has changed, revealing a more downplayed 3-D look.
As far as programming goes, there isn't really anything all that surprising. The highlights as we will see are two major franchise pickups, including one truly awesome entry. Like at NBC, there are a lot of family sitcoms, but in the case of this network it's more their bread-and-butter, adding to a long history of hits that helped define ABC over the years.
This is a network that has left an impression on me in past forms with a style that remains kinetic even as their substance seemed to heavily alter. And it was probably the one network whose upfronts I've been looking forward to the most, so let's not dilly-dally any further!
MONDAY
8:00/7:00c -- Dancing With the Stars (Reality Competition)
10:00/9:00c -- Castle (Drama; 6th Season)
The most static part of the fall schedule, representing a block that has worked out fairy well in the past for the network. Really, the only thing of note here is the fact that it's now the only night of
Dancing With the Stars
, a good enough indicator of how much this once-hot show has cooled down.
TUESDAY
8:00/7:00c --
Marvel's Agents of SHIELD
(New Drama; Spin-off of the Marvel Cinematic Universe, following declassified missions within the agency known as SHIELD)
9:00/8:00c --
The Goldbergs
(New Comedy; A family living in the 1980s, as seen through the video camera of the youngest son)
9:30/8:30c --
Trophy Wife
(New Comedy; A party girl marries into a dysfunctional family, including two ex-wives)
10:00/9:00c --
Lucky 7
(New Drama; The employees of a Queens, New York gas station strike fantastic luck when their lottery pool gets the winning numbers)
With
Dancing
off Tuesdays, we now get a completely new Tuesday night schedule. Starting off the night was the first pickup ABC committed to this season,
Marvel's Agents of SHIELD
. Since Disney bought Marvel Entertainment, they have been committed to developing a TV series meant to go with the massively popular motion pictures produced by Marvel Studios beginning with 2008's
Iron Man
. In the year since the massively successful film
Marvel's The Avengers
, ABC has been fast-tracking this show and have managed to get it out while we were still in an opportune time frame. There may not be a single series on TV this year that is more pressured to perform than this. On the other end of the night,
Lucky 7
reminds of other shows ABC tried in recent years, such as
Six Degrees
or
My Generation
, which worked with a high-concept premise dealing with a large cast of core characters mingling. Given that both those shows tanked hard, I think I understand why this one (with sort of a strange setup of having the people who win the lottery work where they bought the ticket) is launching in what's traditionally been a death slot for the network. In between, we have two new domestic sitcoms, both holding decent potential. In the case of
Trophy Wife
though, we have a solid cast of actors to work with, including Marcia Gay Harden, Michaela Watkins,
Super 8
's Ryan Scott Lee and Josh from
The West Wing
/Eric from
Billy Madison
himself, Bradley Whitford! On top of the show though, we also have Malin Akerman playing the actual "Trophy Wife", on the heels of acting on
Suburgatory
as Tessa's estranged mother.
WEDNESDAY
8:00/7:00c -- The Middle (Comedy; 5th Season)
8:30/7:30c --
Back in the Game
(New Comedy; A washed-up softball player and her son move in with her father)
9:00/8:00c -- Modern Family (Comedy; 5th Season)
9:30/8:30c --
Super Fun Night
(New Comedy; Rebel Wilson stars as a burgeoning lawyer with a tradition of going out with her friends every Friday)
10:00/9:00c -- Nashville (Drama; 2nd Season)
ABC shows how much faith it has in
Nashville
, among the rest of its primetime soap hits in letting it stay put, not unlike the comedy hits on the same night. We also have two new comedies, including family comedy
Back in the Game
. But we also have the outlier among the sitcoms airing in the fall,
Super Fun Night
. This workplace comedy stars burgeoning comedy star Rebel Wilson, who also created the show. And the trailer makes it clear that the actress from
Bridesmaids
and
Pitch Perfect
is the key selling point for this show, the motivation for ABC to pick it up, and the reason it's going on after
Modern Family
. With a weak trailer and a thin premise for a series, I honestly hope for Wilson's sake that it does eventually turn out good with or without blacklash.
THURSDAY
8:00/7:00c --
Once Upon a Time in Wonderland
(New Drama; Miniseries offshoot of the fairy tale-inspired drama utilizing elements from the Lewis Carroll story)
9:00/8:00c -- Grey's Anatomy (Drama; 9th Season)
10:00/9:00c -- Scandal (Drama; 3rd Season)
Really, the only detail of note on ABC's Thursday night lineup is the 8:00 hour, an even worse death slot than Tuesdays at 10:00. Since the third season of
Ugly Betty
, ABC has mightily struggled to launch any successful new show in that slot, trying dramas and comedies alike, but only getting anywhere with the popular, outlandish game show
Wipeout
. As such, I have to wonder about the mentions of this
Once Upon a Time
spinoff actually meaning to be a miniseries, and the plans for others like it in the future. It really comes off like it's the best they are willing to try.
FRIDAY
8:00/7:00c -- Last Man Standing (Comedy; 3rd Season)
8:30/7:30c -- The Neighbors (Comedy; 2nd Season)
9:00/8:00c -- Shark Tank (Reality Competition)
10:00/9:00c -- 20/20 (Newsmagazine)
To be perfectly honest, I never believed Paul Lee's intent to revive TGIF. Honestly and truly, what's past is past and we've since moved on. At the same time though, nothing is going to stop him from trying. And when a show like
Last Man Standing
is popular enough to get enough people to follow it to Fridays, that is at least justification for an hour of comedy. Provided, of course that it maintains a substantial
and
consistent viewership level, as demonstrated by NBC's
Grimm
. With ABC's decision to renew
The Neighbors
along with the decision to cancel
Malibu Country
, it's less surprising to see the former is the one getting the Friday night treatment. (And really, with so many similarly high-concept comedies airing on TGIF back in the day, it fits in on this night most of all.) In theory, another renewed sitcom
Suburgatory
could have aired in that same slot, being another show driven heavily by its younger characters (though the same could be said of the perennial Wednesday night hits
The Middle
and
Modern Family
). But I think I can say it's for the best that if ABC had to trade something off in return for a renewal, that it's just waiting until midseason. It can always return sooner (not that I'm rooting for any sitcom to bomb, of course), as opposed to wither away on such an intense night of the week.
SATURDAY
8:00/7:00c -- Saturday Night College Football
SUNDAY
7:00/6:00c -- America's Funniest Home Videos (Reality Competition)
8:00/7:00c -- Once Upon a Time (Drama; 3rd Season)
9:00/8:00c -- Revenge (Drama; 3rd Season)
10:00/9:00c --
Betrayal
(New Drama; A chance encounter between an attorney and a photographer married to an aspiring politician spins their worlds out of control)
No changes to the Sunday lineup, with the sole exception of the tough 10:00 slot. Watching the trailer for the show slated for it,
Betrayal
I honestly get a vibe comparable most of all to the shows ABC picked up in the 90s. Really, the best way I can describe the feel I get is that it feels not so much like the standard primetime soap airing on ABC in recent years, but like something that would have aired before Capital Cities Communications sold out to Disney. It's hard to understand, but I kind of like it. Now, the show just needs to be good.
Midseason
The Bachelor,
Killer Women
,
Mind Games
,
Mixology
,
The Quest
,
Resurrection
, Suburgatory, The Taste
Cancelled Shows
666 Park Avenue, Body of Proof, Don't Trust the B-- in Apt. 23, Happy Endings, How to Live With Your Parents (For the Rest of Your Life), Last Resort, Malibu Country, Private Practice, Red Widow, Zero Hour
Well, there you have it. There's lots of family comedies coming to ABC (as per usual), along with a fair share of ambitious, very much hypeable shows. This should certainly be interesting.