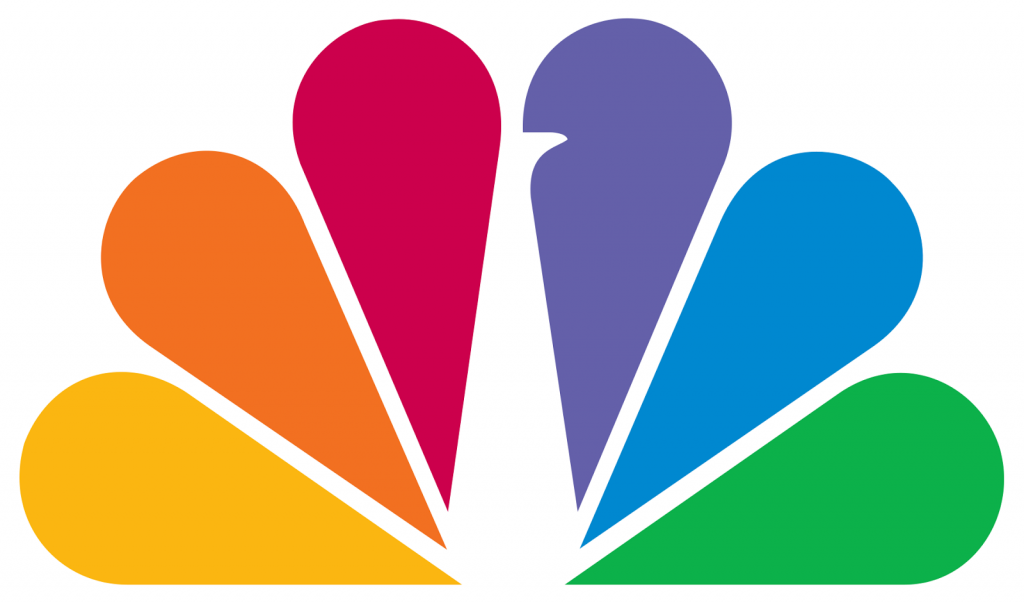 At the end of the season, NBC enters at the same point where it was last year, if not lower. As a broadcaster, they have been suffering for years. However, what was remarkable was that business really seemed to have been booming last fall. With the decision to do a cycle of
The Voice
at the beginning of the year, the peacock network saw some of the highest ratings they have gotten in years. New shows really got a major boost, leading many to believe that the likes of
Go On
and
Revolution
were the next big TV hits. They actually won their first November sweeps in years during this high period.
But once
The Voice
wrapped up, everything just came crashing down. Now mind you, all of broadcast was heavily bleeding viewership, but NBC really suffered greatly. Figures for new sitcoms sunk like a stone, and new shows failed to gain any sort of traction. One new show,
Do No Harm
was actually
the lowest rated drama premiere in television history
. And for further humiliation, NBC actually ranked behind Univision for the first time in February sweeps.
Unsurprisingly, NBC is going to try starting fresh next year. Only two sitcoms were renewed after a powerful wave of pilots, and only one (
Parks and Recreation
) will be on in the Fall. Any dramas that a returning are going to try new time slots, some in a more advantageous position than others.
MONDAY
8:00/7:00c -- The Voice (Reality Competition)
10:00/9:00c --
The Blacklist
(New Drama; James Spader stars as a long-wanted former government agent agrees to help the FBI hunt down criminals)
All I can really note about this night is that Revolution is moving off of it, and I'll elaborate when I cover the night it's moving to. Otherwise, I need not point out that any drama leading out of
The Voice
is going to gain increased exposure, whether it benefits from it or not. Another thing demonstrating how much faith NBC has in
The Blacklist
is that it was the first trailer the network released for its new fall series, well before the others were during the upfronts.
TUESDAY
8:00/7:00c -- The Biggest Loser (Reality Competition)
9:00/8:00c -- The Voice Results
10:00/9:00c -- Chicago Fire (Drama; 2nd Season)
Chicago Fire
had proven itself as a solid hit this past season, so I think I can assume that it's earned a plum spot leading out of
The Voice
. If that wasn't good enough, it will also be getting a spinoff,
Chicago PD
slated for a midseason launch.
WEDNESDAY
8:00/7:00c -- Revolution (Drama; 2nd Season)
9:00/8:00c -- Law and Order: SVU (Drama; 15th Season)
10:00/9:00c --
Ironside
(New Drama; Remake of the 1960s cop drama, with Blair Underwood as a tough NYPD detective who refuses to let a wheelchair slow him down)
In being placed at the start of another night of programming, the ambitious (or at least previously ambitious)
Revolution
now experiences increased pressure to perform. I will also admit that Ironside looks like a potentially compelling new procedural. I never watched the original, but I am aware of Raymond Burr's prominence in classic television from the era. And I have faith that Blair Underwood can bring a substantial presence to such a role.
THURSDAY
8:00/7:00c -- Parks and Recreation (Comedy; 6th Season)
8:30/7:30c --
Welcome to the Family
(New Comedy; Two families are brought together begrudgingly when one's teenage son impregnates the other's teenage daughter)
9:00/8:00c --
Sean Saves the World
(New Comedy; Sean Hayes executive produces and stars as a single father hoping to develop a substantial relationship with his daughter)
9:30/8:30c --
The Michael J. Fox Show
(New Comedy; Loosely based on Michael J. Fox's life, he plays a family man dealing with Parkinson's Disease trying to start his career back up)
10:00/9:00c -- Parenthood (Drama; 5th Season)
Among NBC's comedy pickups, we're getting a lot of family comedies, and we're getting a parade of them on the trademark Thursday lineup. The returning
Parks and Recreation
stands out the most in this block. These new shows are nothing particularly special, among them Sean Hayes headlining a classic-styled multi-camera comedy. Also ordered well in advance of the upfront season was a vehicle for Marty McFly himself,
The Michael J. Fox Show
(what a creative title, by the way) mines from the actor's real-life experiences. But what really strikes me (and it demonstrated in the trailer) is how his character receives a lot of hype for his return to the news, a distinct parallel to how NBC certainly feels about the star of Family Ties doing a new show for them.
Parenthood
is also getting possibly the best treatment it had ever received (including a full 22-episode order), airing in 10:00 time slot in a suitable pairing with similar shows airing most of the rest of the night.
FRIDAY
8:00/7:00c -- Dateline NBC
9:00/8:00c -- Grimm (Drama; 3rd Season)
10:00/9:00c --
Dracula
(New Drama; Period piece interpretation of the classic vampire character)
Following solid Friday night hit
Grimm
, we're supposedly getting a new, highly ambitious period piece drama based on an iconic movie monster. Let me guess, some other drama elsewhere in the week will stiff, and NBC will pull it, allowing
Dracula
to easy maneuver into its place, right? Why else would NBC put anything on this night and time of the week?
SATURDAY
Encore Programming
SUNDAY
7:00/6:00c -- Football Night in America
8:15 EST -- NBC Sunday Night Football
Midseason
About a Boy
,
American Dream Builders
,
Believe
,
Chicago PD
, Community,
Crisis
,
Crossbones
,
The Family Guide
,
The Night Shift
,
Undateable
Cancelled/Ended Shows
30 Rock, 1600 Penn, Animal Practice, Deception, Do No Harm, Go On, Guys with Kids, The New Normal, The Office, Ready for Love, Rock Center with Brian Williams, Smash, Up All Night, Whitney
(No final word exists at present for Betty White's Off Their Rockers, Fashion Star, or Hannibal)
Perhaps the most fascinating thing about these new pickups might be the fact that so many come from one specific studio, and one so distant from any American television network. Sony Pictures Television is the producer of Michael J. Fox's new sitcom (picked up well in advance of the development boom for this year's upfronts), in addition to two new shows on the fall lineup. There's the sitcom
Welcome to the Family
(from executive producer Jamie Tarses, whom we can also thank for
Happy Endings
and
Franklin and Bash
), and action drama
The Blacklist
. These two shows were reportedly part of a massive deal between Sony and NBC, which also granted a pickup to the medical drama
The Night Shift
.
But the most incredulous part of all was that this same deal included a renewal. The great sitcom
Community
was allowed to live to see another season thanks to a tight negotiation between network and studio (even if they're technically in the same boat). This makes this deal all the more amazing. NBC was very much willing enough to pick up a boatload of new shows and start anew, and seemed to be so willing to do so that they would stick to a show that's been around a while.
But now, let's look back on the new fall shows. Overall, I have to say I am not impressed.
Ironside
looks like it might be interesting by procedural standards (even if it is remaking an old show), and I might feel inclined to give the sitcoms a show. But all in all, none of these new fall shows really speak to me all that much. I'm just hoping
Revolution
rebounds creatively, and doesn't invite failure in it's new timeslot.