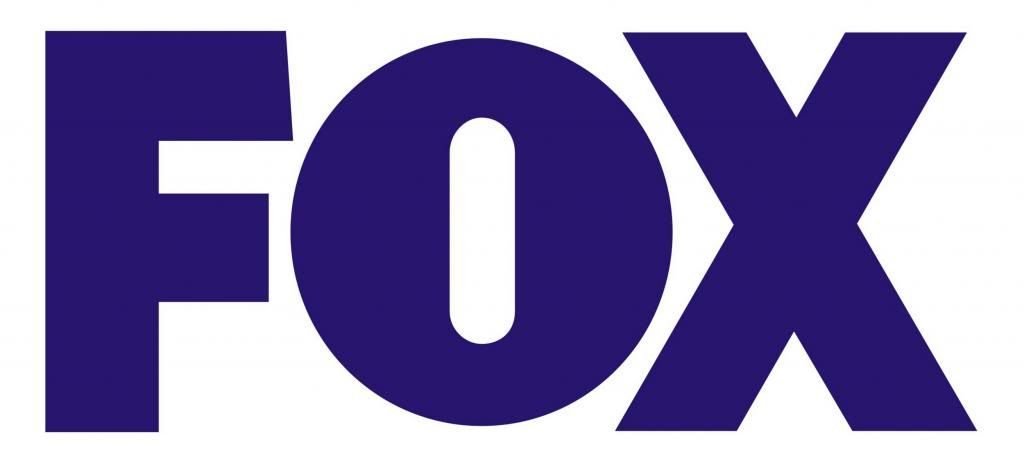 If you want a good indicator of how much broadcast television has fallen, you ought to consider the Fox network. Anybody who willingly follows the ratings every week (and if you want to start, I recommend
TV by the Numbers
, which also sports plenty of insightful commentary on the numbers game) would see how much the standards have lowered over the last few years, from declining averages all around. But you don't even need to read that far into it to get a good impression.
One can just consider
American Idol
, which was formerly a titan dominating television and constantly swept the floor with the scripted competition. It still ranks very high in viewership, but how much things have changed is more apparent in other places. Simon Cowell, once considered the heart of the show in his duties as a judge has since moved on to other projects. Among them, fellow FOX show
The X Factor
, a talent competition with a similar origin in Great Britain and given how much the popularity of
Idol
raised expectations, was a middling success in the overall context. Further, NBC has since attracted reasonable attention to their own singing competition,
The Voice
. The addition of this mere one show has managed to crowd the marketplace, rendering
Idol
less important and influential.
Now, it has reached a point where one of the other original judges, Randy Jackson has decided to leave. With that,
American Idol
may have to start again from scratch.
Over the rest of the network however, FOX is now embracing big, ambitious programming like never before. Of course, this could stem back to the days when
Idol
was king, when the likes of
House
and
24
(which bee-tee-dubs, is going to get a revival as a miniseries, more on that later) gave the broadcaster something resembling a premium cable scope with its shows. This year has dealt a risky gambit with
The Following
, a procedural/horror mash-up from veteran writer Kevin Williamson, that paid off fairly well in the end. It's expected to start another season in the same place next year. In addition, FOX is going forward with a surprisingly amble number of beefy, ambitious dramas with unique premises. What's more, there are more than six, I repeat
six
new "Event Series" slated to kick off next season. Among them, we will get a revival going by
24: Live Another Day
.
MONDAY
8:00/7:00c -- Bones (Drama; 9th Season)
8:00/7:00c --
(In Late Fall)
Almost Human
(New Drama; Cop drama set decades in the future, where officers are paired with highly-evolved androids)
9:00/8:00c --
Sleepy Hollow
(New Drama; Supernatural procedural based loosely on the tale of the Headless Horseman, following Ichabod Crane into the present day)
First of all, just so we are clear
Bones
will remain on Monday nights initially and then move to Fridays later on in the fall. On the same night, we have two new, incredibly ambitious dramas set to launch, one following
Bones
and the other eventually filling its slot. The former is called
Sleepy Hollow
from veteran TV and movie writers, Alex Kurtzman and Roberto Orci (responsible for movies like
Transformers
and
Star Trek
, and shows like
Fringe
). This has some potential to be a fantastic show, but I sense some potential problems.
The trailer
showcases a subtle sense of humor against the gritty scope of the show, such as a crack about the ubiquity of Starbucks Coffee (a joke that was more prevalent in the late 90s) and one character (played by Orlando Jones) calling Ichabod "Captain America". Otherwise, I may need to revisit the Sleepy Hollow story sometime, but I sense an overcrowding in the conceit that the Four Horseman of the Apocalypse are also involved. Slated to replace
Bones
later in the fall is a high-concept, speculative cop drama called
Almost Human
, the latest from J.J. Abrams. Karl Urban (who plays Dr. McCoy, a different "Bones" in the new
Star Trek
movies) is in the lead, and it looks like ideal casting for the standard issue wrung-out cop role. As far as procedural go, it already has a high launching platform and would do wonders if it maintained such a lofty position.
TUESDAY
8:00/7:00c --
Dads
(New Comedy; Executive produced by Seth MacFarlane, two successful men must contend with their fathers moving in with them)
8:30/7:30c --
Brooklyn Nine-Nine
(New Comedy; A comedic take on a cop show, stars Andy Samberg)
9:00/8:00c -- New Girl (Comedy; 3rd Season)
9:30/8:30c -- The Mindy Project (Comedy; 2nd Season)
FOX is once again trying a whole night of comedies, including the multi-camera
Dads
from Seth MacFarlane, representing his clout at FOX. Clearly, the executives here are trying to compensate with him after the massive missed opportunity that became the blockbuster film
Ted
over at Universal. And speaking of NBC Universal, notice that the other new show
Brooklyn Nine-Nine
has the support of lead Andy Samberg. On top of that, one of its creators is Michael Schur, a co-creator on
Parks and Recreation
. This works as a compliment to the continued faith in Mindy Kaling, Kelly from
The Office
and her show
The Mindy Project
. It's quite amusing that FOX is hoping to build up their live-action comedy department with the talent of NBC.
WEDNESDAY
8:00/7:00c -- The X Factor (Reality Competition)
Not much to say, except that I don't really watch reality shows. Let's just see if it improves or declines further.
THURSDAY
8:00/7:00c -- The X Factor Results (Reality Competition)
9:00/8:00c -- Glee (Drama; 5th Season)
Also doing well for FOX is the love-to-hate-it hit
Glee
, retaining good enough numbers to continue existing much to the chagrin of the "haters". And it continues to fit like a glove following the talent shows.
FRIDAY
8:00/7:00c --
Junior Masterchef
(New Reality Competition; Off-shoot of Gordon Ramsey series where children compete in a cook-off)
9:00/8:00c -- Sleepy Hollow Encores
FRIDAY
(
Late Fall
)
8:00/7:00c -- Bones (Drama; 9th Season)
9:00/8:00c -- Raising Hope (Comedy; 4th Season)
9:30/8:30c --
Enlisted
(New Comedy; A sergeant must contend with an offbeat Army troop, among them his two brothers)
Okay, it kind of complicates matters when FOX explicitly states
during the upfronts
that it's proposed Friday night schedule, which looks like it required some thought is going to start late compared to the rest of the fall lineup. As such, the presence of the latest in a long line of Gordon Ramsey shows makes the most sense for this night. But to say that
Bones
(as I mentioned earlier) is going to take over the slot when the initial cycle ends gives me the impression that FOX is anticipating that
Sleepy Hollow
will fail and need to get pulled early, requiring
Bones
to remain on Mondays with
Almost Human
. But do not quote me on this, just because Fridays are often a low-traffic night in general. Otherwise, it serves as a potential second night of comedy, paring the family sitcom
Raising Hope
with a new show called
Enlisted
, from the co-creator of
Cougar Town
and whose cast includes Ryan from
Suburgatory
.
SATURDAY
Primetime
-- Fox Sports Saturdays
Late Night
--
Animation Domination HD
There actually is something special to note here -- FOX is no longer airing regular, original programming on Saturday nights. For the longest time,
Cops
(which will be moving to Spike) and
America's Most Wanted
(which left the network two years ago, and only recently ended a run on Lifetime) towered as a lone holdout lineup on a night where it was clear nobody was left watching TV. Now, they are going the ABC route and covering various sporting events on this night. As if to compensate, FOX is reentering the late night game by launching an ambitious new animation block at 11:00 PM on July 27th. It will feature animated series and shorts, aiming for a style akin to Adult Swim beyond the reruns of Animation Domination's Sunday night hits. In fact,
there's already a website up
showcasing shorts and sketches. It's worth checking out if you want a feel for what it'll be like.
SUNDAY
7:00/6:00c -- NFL Overrun
8:00/7:00c -- The Simpsons (Comedy; 25th Season)
8:30/7:30c -- Bob's Burgers (Comedy; 4th Season)
9:00/8:00c -- Family Guy (Comedy; 12th Season)
9:30/8:30c -- American Dad! (Comedy; 10th Season)
And here's Animation Domination classic, the very lineup the late night "HD" will expand on. Looks like the same old, same old at this point.
Midseason
American Idol, The Following,
Gang Related
,
Murder Police
,
Rake
,
Surviving Jack
,
Us and Them
Upcoming Event Series
24-Live Another Day
,
Billy the Kid
,
Blood Brothers
,
Cosmos: A Spacetime Odyssey
,
The Run of His Life: The People V O.J. Simpson
,
Shogun
,
Wayward Pines
Cancelled Shows
Ben and Kate, Cops, Fringe, The Mob Doctor, Touch
(No final word exists at press time for The Cleveland Show)
And so, I have to admit that I am optimistic for the upcoming season on FOX. My sister is a long-time viewer of the network, always enjoying a wide variety of dramas coming off the network, including this past season's
The Following
as the latest in this line. With this much ambition on tap to the extent that so many miniseries are augmenting the offerings, I can safely say that I can't blame my sister for gravitating towards the FOX network. The new dramas slated for fall look fantastic. And coming midseason, I sense plenty of fantastic, reliable names headlining some shows.
Us and Them
pairs Jason Ritter with Alexis Bledel, who formed the
Gilmore Girls
with Ritter's
Parenthood
love interest Lauren Graham, so I can hope for the show to turn out better than the trailer suggests. And then you have
Rake
, supported by the consistent film actor Greg Kinnear.
(
UPDATE
: Literally as soon as I posted this schedule, FOX put up
a trailer for the comedy Surviving Jack
, co-created by Bill Lawrence and starring Christopher Meloni as the patriarch of a family. I gotta say, considering Meloni's background in comedy despite his reputation on
Law and Order: Special Victims Unit
, to pair him with someone like the creator of
Scrubs
seems like a match made in heaven. It took me watching this trailer to realize this show, and it's unusual but potentially ripe early-1990s setting may in fact end up being the funniest comedy FOX will launch all season.)