THE PLAYBOY CLUB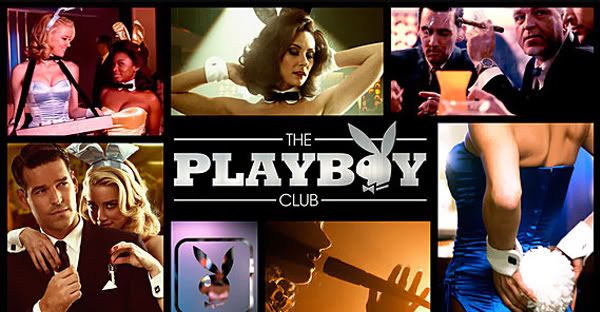 When and Where:
NBC; Mondays 10/9c; Debuts Sep. 19
Who:
Imagine Television; Amber Heard and Eddie Cibrian star; Features David Krumholtz
What:
Set in the 1960's, revolving around the employees, known as "Bunnies" of the first Playboy Club in Chicago.
Why:
Darling, NBC is fourth place in the ratings among networks. They need a show like this to generate controversy.
I am not even kidding. This show has already evoked the rage of the Parents Television Council before airing a single episode. In Salt Lake City, the local NBC affiliate KSL-TV declined to air the show, citing it was "completely inconsistent" with the more morally-driven image of the station. They even have a program talking about the issues related to sexually explicit material, to boot. Instead, the station that carries "MyNetworkTV", KMYU will air the show.
Any rational adult and even a few younger people should identify the name "Playboy" and the notorious connotation behind it. The promos I've seen show the "Bunnies" who work at the titular club hopping around like they literally were. That honestly makes me wonder just how much this show will dance with the standards and practices line when it does air. I've also encountered more than one situation where I garnered unwanted attention and some kidding around in response to promos I've looked up for this show.
As far as the content of the show itself, it looks to be trying for the same degree of scandal as AMC's
Mad Men
, right down to the 60's period piece setting. Of course, I've never watched that show so I am not one to judge in that department. But this looks more risque, if I can say anything at all.
You know what's even crazier? I can actually say "I knew this actor since I was a kid" in regards to one of the performers. Of course that actor is David Krumholtz, the archelf in of all things, Disney's
The Santa Clause
. Now, I've seen him in plenty of movies aimed at grown-ups before this, but that doesn't make this any less awkward.
And it's not even that big a role he's playing.
Lynx:
Official NBC Page
Facebook Page
Trailer: