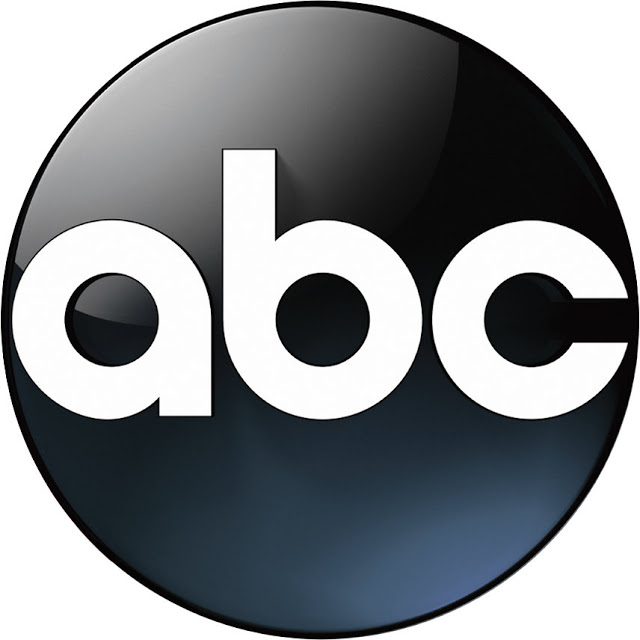 If I haven't said so before I will say so now, of all the major broadcasters I think I may have the most attachment to ABC. You may ask why this is, but that matter is very tricky to explain. The closest thing I can put forward is a nostalgic factor. This is something of a stretch, because I grew up in the 90s when the field of options had already exploded. My childhood was spent watching cable networks like Nickelodeon and outlets like Kids' WB and Fox Kids, which housed the best shows on TV. (This is comparable to today's young viewers having cable and the internet.) I was just starting elementary school when Disney bought the network and started to change the daytime material for children, beginning with the phasing out of afterschool specials. I saw some,
some
content on ABC Saturday Mornings, but I wasn't around long enough to really see the boom years before Disney homogenized the lineup in its waning years and I only know of "Captain O.G. Readmore" and all those stupid PSAs through YouTube.
However I also had older siblings, whose actions and interests also rubbed off on me. We would watch the TGIF lineup of youth-orientated sitcoms for as long as the block was relevant. I have fond memories of
Sabrina, the Teenage Witch
, and many from my generation can agree that
Boy Meets World
still stands out today. And even watching reruns of certain shows on cable as a kid, there was just something about the shows that ran on ABC Saturday Mornings that retained the presence of the network they aired on. As an adult when I look back, this strange, elusive quality seems even more potent, especially when I look up the records and watch old promos online.
And even today when the wide berth of options enables the broadcasters not to bother with certain functions they may have embraced in the past, there is still a youthful quality to ABC in some of their programming and the way they present it. (Even if you can say it's a little corny, or even
kid
-friendly, not helped by the presence of Disney.) NBC may have a history of success with family sitcoms as well and are even eager to return to that pool this year, but for my money ABC is and was always the best network for this subgenre. And that tradition even continues today with all the family sitcoms airing from
The Middle
to
Modern Family
, to three of the four new sitcoms launching in the fall. (If you look to cable, this feeling is quite prominent as well. ABC Family can make an arguably better successor to the WB than its actual successor, the CW with their successful teen-orientated shows.)
Or, it could just be their promos. They have such a great energy to them, and bring so much liveliness to the shows they promote.
And besides, while this network may still hit it big with family sitcoms and shows about young people both past and present, we should not forget just how much it has evolved over time. The modern ABC has many a dramatic success, going back to the 2004-05 launches of shows like
Desperate Housewives
, or the still-running
Grey's Anatomy
. From that point, they have developed a ton of primetime soaps, intensely dramatic shows with patently adult and very dark scenarios. From
Nashville
to
Revenge
, to
Scandal
, to even the Disney fairy tale-inspired
Once Upon a Time
. These are the kinds of shows that lend themselves to appointment viewing, commanding a long weekly viewing period over time.
But as far as new shows are concerned, ABC is trying some new things while also relying some tired-and-true elements, including some franchises. Certainly a business-wise strategy that needs to pay off big.
Marvel's Agents of S.H.I.E.L.D.
(Tuesdays 8/7c; Starts 9/24)
-- Starting a whole new, fresh-from-scratch Tuesday night lineup is the TV extension of the Marvel Cinematic Universe. ABC's parent, Disney has owned Marvel Comics since 2009 and ever since has worked hard at trying to expand the company's multimedia success into television. And now, just north of a year since
Marvel's The Avengers
made $1.5 Billion worldwide this dramatic television series picks up right out of the events of that movie. The titular "Agents" are given wide-open clearance, learn that Clark Gregg's Agent Coulson is still alive and well, and he has secret assignments for them. This may in fact the one show with the most pressure on it to perform.
The Goldbergs
(Tuesdays 9/8c; Starts 9/24)
-- The first of three new family comedies to launch this season, and therefore one of the three to get its pilot pre-screened online in advance. Now, I watched this pilot along with the other two offered, and while the humor was a little rocky in places this was very funny and likable. This show takes us back to a strange, radically different time known as the Reagan Years, following around a standard, dysfunctional nuclear family. The pilot contains so many references to hammer home the period setting, but it also displays a standard setup for a pilot done in an endearing manner, so much potential for future installments.
Trophy Wife
(Tuesdays 9:30/8:30c; Starts 9/24)
-- Of the three pilots made available in advance, I tuned into this one first mostly because the cast imbued so much confidence, based on places I've seen them before. And it may be the funniest of the three, owing to the setup of a chaotically dysfunctional family belonging to a twice-divorced father. Malin Akerman plays the former party girl who married said father and is willing to take on the insane situations that come from the unkempt children and the clashing ex-wives. At one point, Akerman douses several ounces of vodka to cover the fact that her stepdaughter snuck it to school in a water bottle. What follows is her attempting to keep up with everything else that goes wrong that day whilst completely hammered.
Lucky 7
(Tuesdays 10/9c; Starts 9/24)
-- This drama follows the employees at a convenience store in Astoria, Queens who all share the same lottery ticket. (The title also doubles as a reference to famous subway line that passes through Queens.) On a larger scale, it's about the varying different conflicts each of them must deal with in their respective lives. Such a setup was done before in 2006's
Six Degrees
, and again with
My Generation
in 2010 to a two-episode run. Last season saw NBC try a drama with a duality theme for the third time (
Do No Harm
, after
My Own Worst Enemy
and
Awake
), which wound up the lowest rated premiere in broadcast history giving way to cancellation after two episodes. I gotta be honest, with a track record like that any substantial degree of success from this show would really surprise me. But who knows? Steven Spielberg is the producer, and he's coming off a real good summer with CBS'
Under the Dome
.
Back in the Game
(Wednesdays 8:30/7:30c; Starts 9/25)
-- The third and final family comedy debuting in the fall, and I gotta say this one is the least confident of the three. There were some smiles here and there, but for the most part this show about a single mother trying to get her life back on track despite the distraction of baseball, was pretty unspectacular. Maggie Lawson does have some charm, but she doesn't have anywhere near as clever or kinetic material as Malin Akerman does on
Trophy Wife
. On the whole, the pilot offers a muddled attempt at domestic comedy, not helped by the fact that the father (James Caan) is kind of an asshole.
Super Fun Night
(Wednesdays 9:30/8:30c; Starts 10/2)
-- This is a new comedy starring Rebel Wilson, the Australian comic actress best known for
Bridesmaids
and
Pitch Perfect
. It comes off as the odd-one-out among new ABC comedies, as a workplace comedy about girlfriends and their weekly night out. Wilson also created the show, and with ABC being all too willing to dive in just to be in business with her there is something of a platform for stigma. If critics are harsh enough (and I've seen at least one negative early review), this can trigger a backlash akin to something like
Cavemen
or
The Neighbors
. I personally see plenty of charm in Wilson, so I don't want to imagine this being any worse than
Back in the Game
, or even, heaven forbid
Carpoolers
. But let's back to those two afore-mentioned shows a minute.
Cavemen
came on the scene in 2007 like
Battleship
did, from a source material that fails to lend itself to expansive storytelling unless you really work hard at it. It had more than one pilot made, and no episodes from that point onward really incited any genuine creativity, so it died quickly.
The Neighbors
was a laughing stock in its first few episodes on the air, both because its high concept and because of its awkward first episodes. However, that show would improve with time, win over even people who hated the earliest episodes, and was since granted a second season. At least for Wilson's sake, I hope this show turns out better than
promoting it with a cover of a Queen song
would suggest.
Once Upon a Time in Wonderland
(Thursdays 8/7c; Starts 10/10)
-- Oh, another franchise drama! In this case, we get a spinoff of the
Once Upon a Time
. The Sunday night drama is one show my brother frequently tunes into, and we have a proposition of another show based in one particular realm of classic fantasy fiction from this universe. Still, the choice of Wonderland is pretty risky.
Betrayal
(Sundays 10/9c; Starts 9/29)
-- This is the only primetime soap ABC is attempting to launch this year, but it makes sense given the massive success stories all over the rest of the schedule. In this case, this looks far,
far
spicier than any of the others. In fact, I might even say this has a genuinely artistic edge to it, both in visual aesthetic and in story tone. I can't think of a single show that ABC aired since at least
Desperate Housewives
that was
this
intense. It's almost like something from the pre-Disney era of the network. I am almost confused that the promos lack a "Parental Discretion Advised" label. But aside from the potentially powerful tone, we get a fairly basic premise about an affair and the consequences of it. Still, I see so much potential in this it's unbelievable. It's like if the short-lived
666 Park Avenue
series that held this same night and time last year did not need the supernatural elements.
On top of everything the shows that comprise ABC's bread-and-butter, family sitcoms and primetime soaps also have formed a niche in their respective nights and times. The power pack of
Once Upon a Time
and
Revenge
on Sundays.
The Middle
and
Modern Family
pretty much commanding the top of each hour of comedy on Wednesday nights.
Scandal
settling in happily on Thursdays after fellow Shonda Rhimes creation
Grey's Anatomy
. So all the established shows are staying put on the fall schedule.
The only exception is
The Neighbors
, which will air its second season on Friday nights. This is something of a big risk for ABC, and for a show with consistently lofty ambitions. It will follow
Last Man Standing
, which aired on Fridays for a good portion of last season, often reaching decent ratings for such a low-traffic night. Paul Lee, the current president of ABC has expressed dreams of bringing back the spirit of TGIF, with light, youthful sitcoms to kick off the weekend. The success of Tim Allen's show is probably as close as he will get, but I guess it won't hurt to try.
After all, TGIF made the biggest impressions when they picked up shows as high-concept as
The Neighbors
.